May is the month to get outdoors and explore Farnham on foot during our free, two-week Walking Festival. Thank you to Breaking Free, the Farnham Farmers' Market and the Co-op for sponsoring this event.
When is the Walking Festival
The Walking Festival will take place from Sunday 20 May to Sunday 3 June.
About the walks
There are 37 walks ranging from short strolls and circular walks to a 14-mile hike across the North Downs Way.
The walks programme caters for all fitness levels and abilities. It includes walk-related events such as an introduction to Nordic walking and a class where you can learn the basics of an efficient gait.
Each walk is led by a walk leader. They will take you on a journey of discovery and share their knowledge about subjects ranging from local history, heritage and archaeology through to art, nature and Farnham's industrial past.
The walks are free of charge.
Who can take part
Anybody can book a place.
All walkers are responsible for:
ensuring they wear suitable clothing
registering on the walk prior to departure, and
their own fitness levels and safety.
Are dogs allowed on the walks
Some of the walks are suitable for dogs – full details can be seen in the Walking Festival Guide.
To ensure the safety of all walkers, owners must ensure their dog is kept under control at all times.
The Walking Festival programme
A summary of the walks on offer can be found at the bottom of this page. You can also download the Walking Festival Guide or pick up a copy from the Town Council office in South Street.
How to book
All walks are free of charge and places will be booked on a first come first served basis.
Complete the online booking form to reserve your space on your chosen walk(s).
A summary of the walk programme
For any changes to the programme or for last minute walk additions please check back to this webpage.
About the walk leaders
Across the walking festival, there will be involvement from a number of different local not-for-profit and community organisations, including those whose sole focus is walking and interest groups such as Surrey Archaeological and the Bourne Conservation Group.
Other groups include:
Rowledge Residents' Association
Rowledge is a thriving village with an active Residents' Association which helps organise local events as well as participating in discussions concerning the parish of Rowledge.  Recently the Residents' Association has produced a set of 12 self-guided walks, written by Roy Waight and Phil Thomas, to guide people around unknown parts of Rowledge village.  For more information about Rowledge visit our website.
Farnham Ramblers
With more than 500 members, Farnham Ramblers is a very sociable organisation offering a wide range of organised walks every day of the week designed to suit all abilities. So if you want to stay fit and healthy, make new friends or discover more about Farnham and the surrounding area, give us a try! For more information about Farnham Ramblers and its forthcoming walks programme, visit our website .
Bourne Conservation Group
Set up in 2002, this volunteer  group plays an active role, in partnership with various public bodies and private landowners, in  maintaining and improving  public open areas and  rights of way in and around The Bourne for the benefit of both residents and wildlife..We meet (and socialise) on a Sunday morning once a month and on other weekdays during each month to work on the sites  we maintain, including The Bourne Crossroads,  Middle Bourne Lane Wildlife Garden and the Old Churchyard. For more information visit our website.
Sponsors
A big thank you to our sponsors for their support.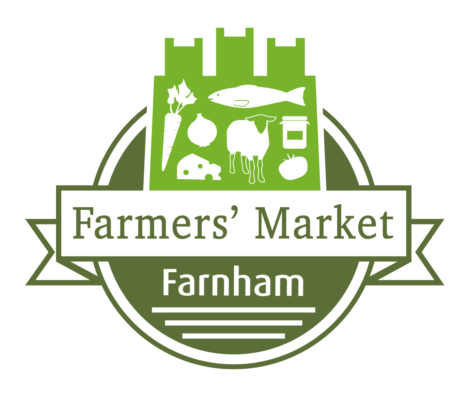 ​