Farnham Town Council is putting together a free guide to Christmas events and activities happening in Farnham.
Anybody who is holding a Christmas-related event in the weeks leading up to Christmas can submit details for inclusion in the guide.
In previous years, the guide has included information about school Christmas fayres, markets, where to meet Santa and details about church services.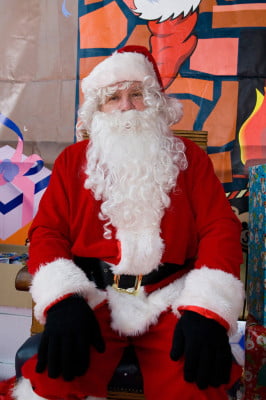 Councillor Jill Hargreaves, Lead Member for Tourism and Events says: "This is the fourth year running that we have put together this guide and it always proves to be very popular. It never ceases to amaze me how many different activities there are in the weeks before Christmas. We think it is important to tell people what is happening in Farnham so that they are encouraged to stay and support their local economy and community rather than going elsewhere for Christmas entertainment."
Over 10,000 copies of the brochure will be printed and distributed to local businesses, libraries, schools, pubs, museums, voluntary organisations, retailers and residents and the Town Council office in South Street.
Events will be listed free of charge. Details should be emailed by Friday 30 October to events@farnham.gov.uk.
In addition, events can also be listed on Farnham Town Council's events calendar.